The New Orleans Costume Center
Out of the mind, never off the rack
Services: Visual Identity, Messaging Strategy, Print Materials, and E-commerce Website
Local entrepreneur (and costumer-extraordinaire) Shel Roumillat had a dream to create a New Orleans-based costuming hub that not only included a marketplace for unique items but also featured a guild of local, talented costume designers for hire. Southpaw Creative was brought in to help launch The New Orleans Costume Center by developing a fun, appealing brand and e-commerce site.
Developing a Logo
The logo is assembled using a distinctive typeface and a symmetrically arranged set of costuming tools and supplies.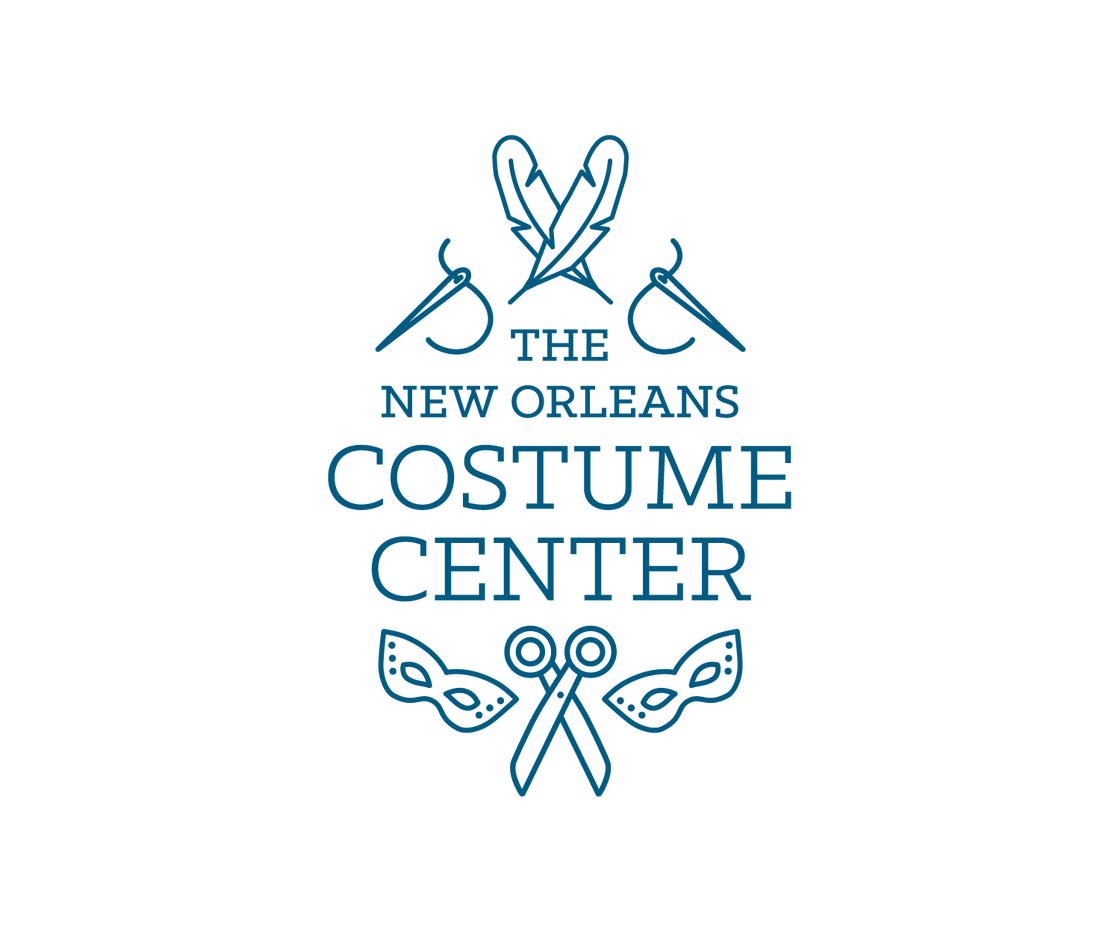 I am so thankful to Southpaw for the role they played in shaping and guiding my brand and business at an early stage in our development.
Responsive, E-Commerce Website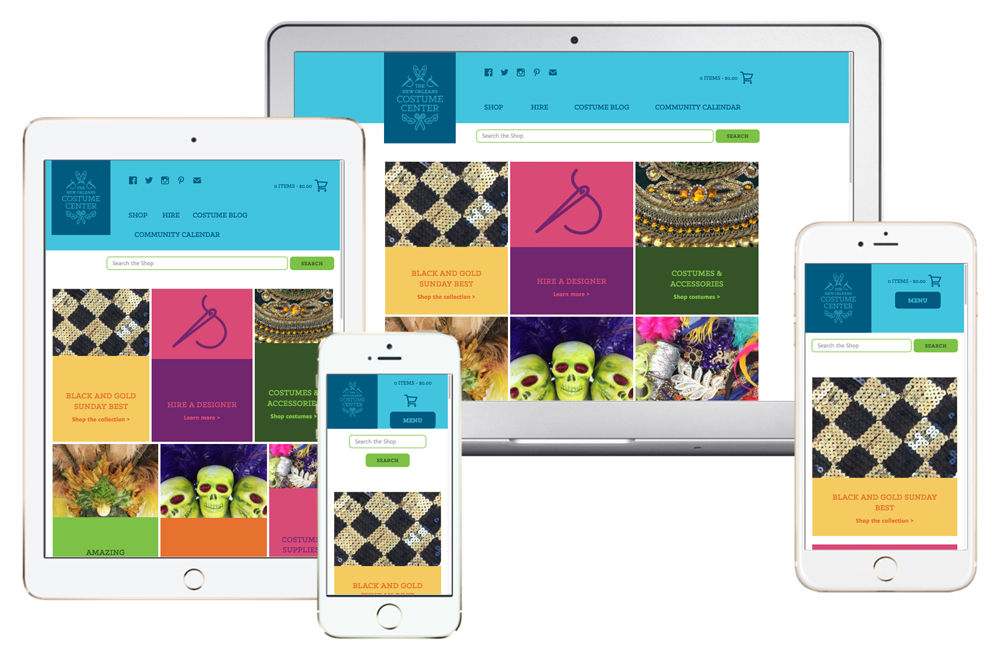 Building the Identity
Four color couplings provide the basis for the identity. Combining these with the logo or its individual icons allows for endless variations across a myriad of applications.