New Schools for New Orleans
Because every child in New Orleans deserves excellent public schools
Services: Visual Identity, Print Materials, and Print Templates
New Schools for New Orleans (NSNO) is nonprofit organization that prioritizes investment in talent, curriculum, schools, and policy in order to promote excellence in New Orleans public schools. After years of developing reports and other printed materials for NSNO, Southpaw came in to evolve the existing brand identity and develop a suite of sub-brands for their expansive programming. The end result is a bold, cohesive system that spans the entirety of NSNO's work and impact.
Evolving a Logo
Our primary goal was to build on the existing logo to create a simplified, scalable identity system that exuded strength and stability.

Logo Suite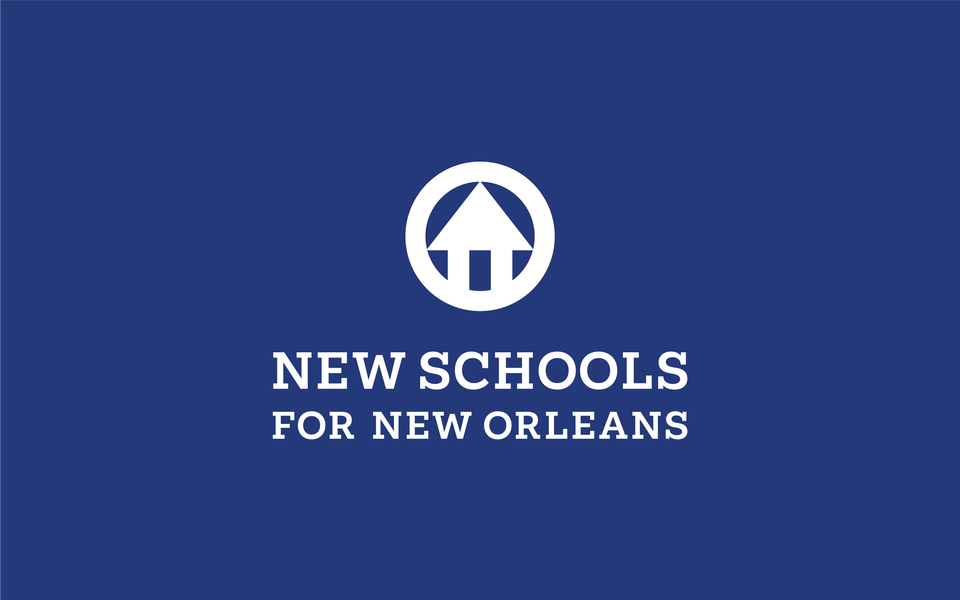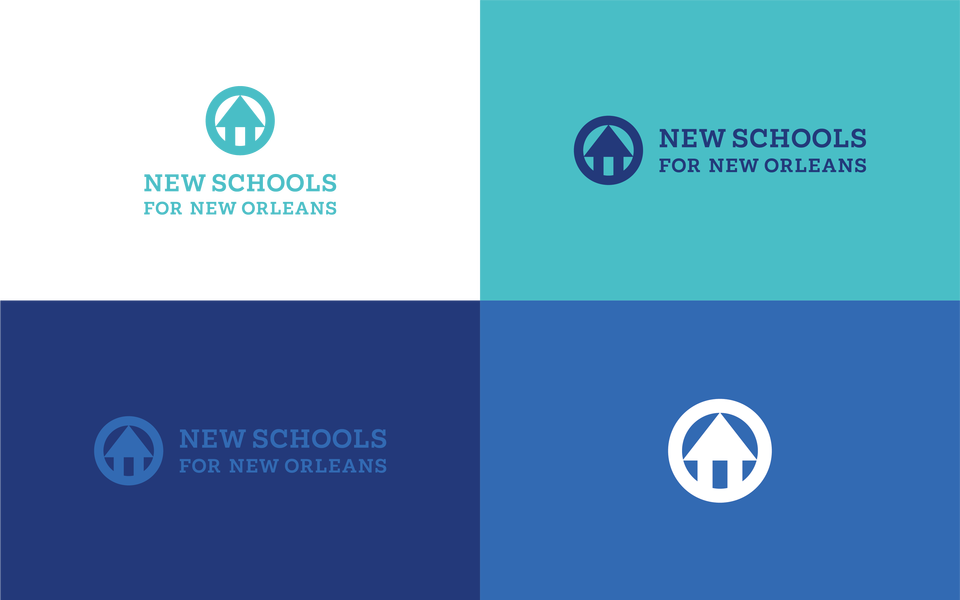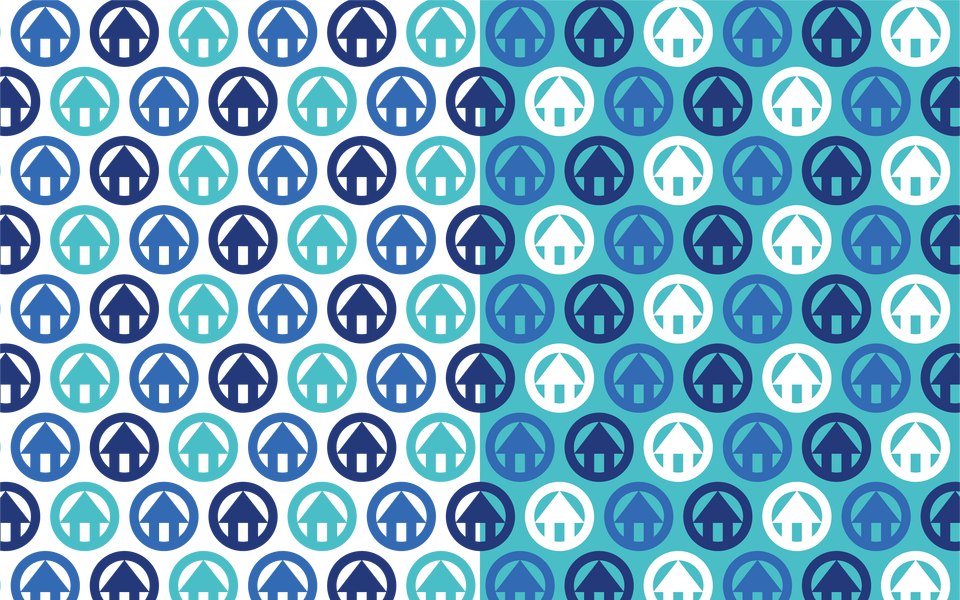 Building an Identity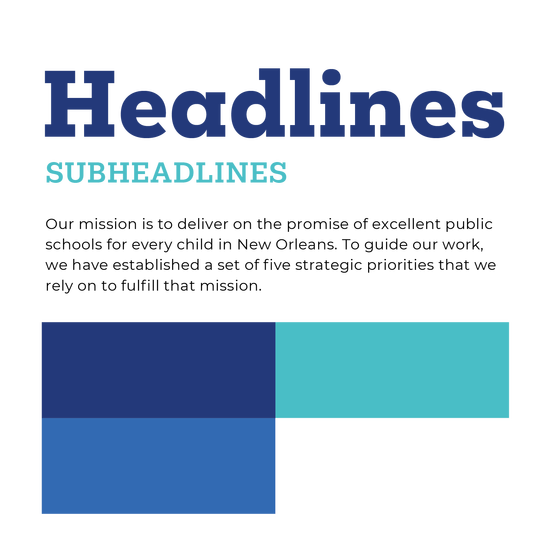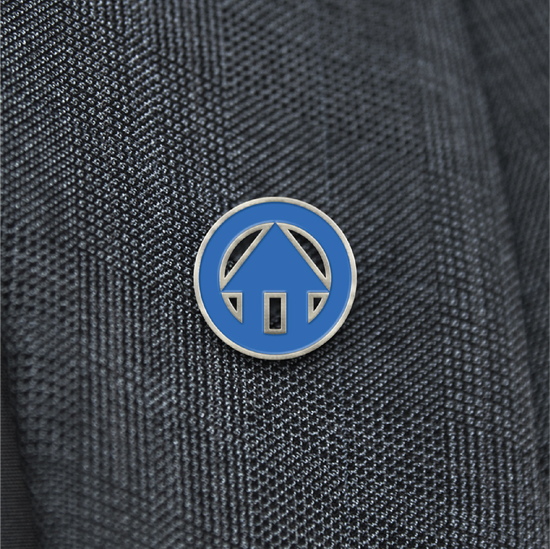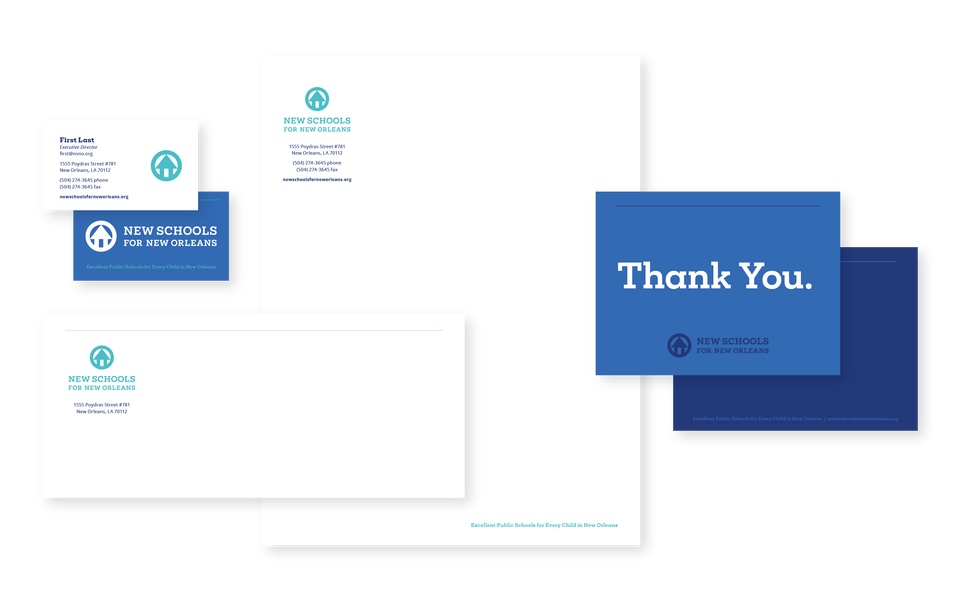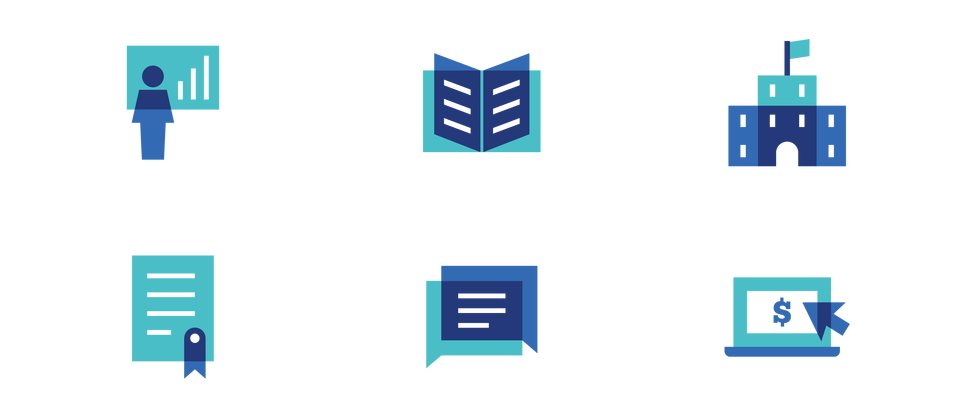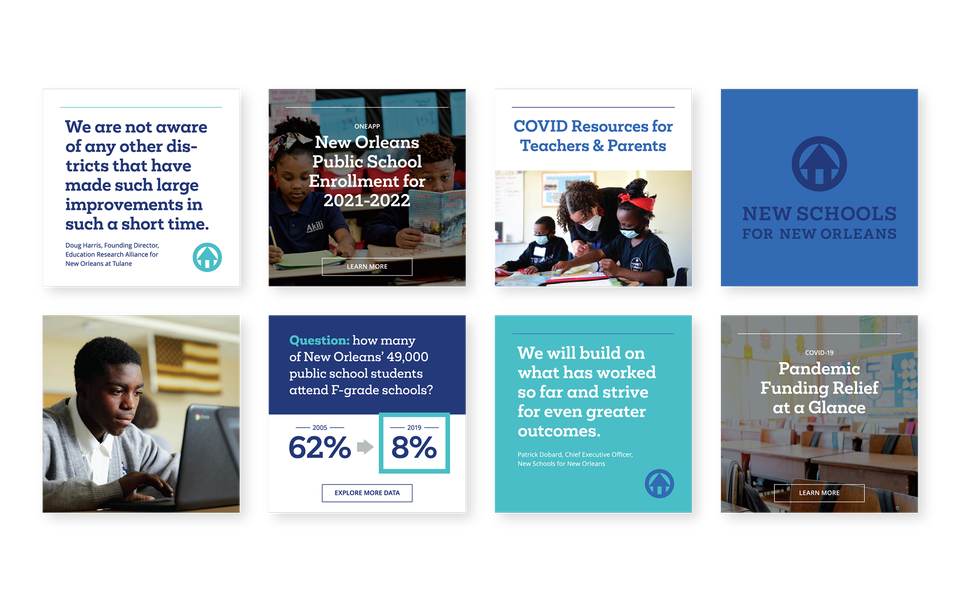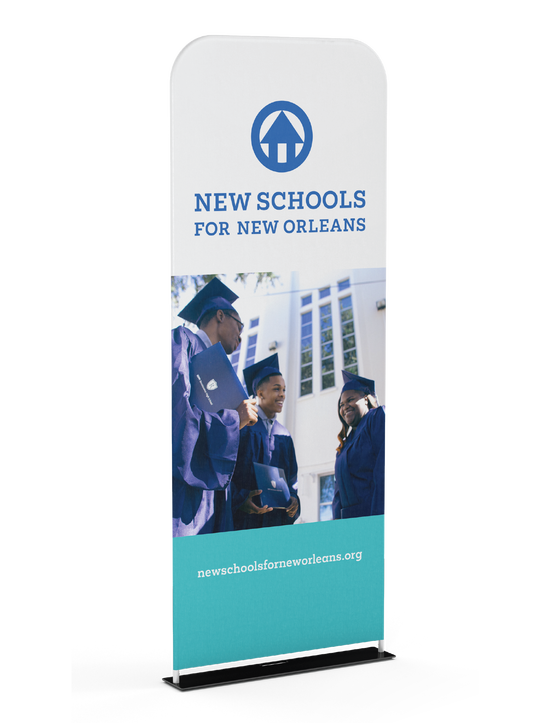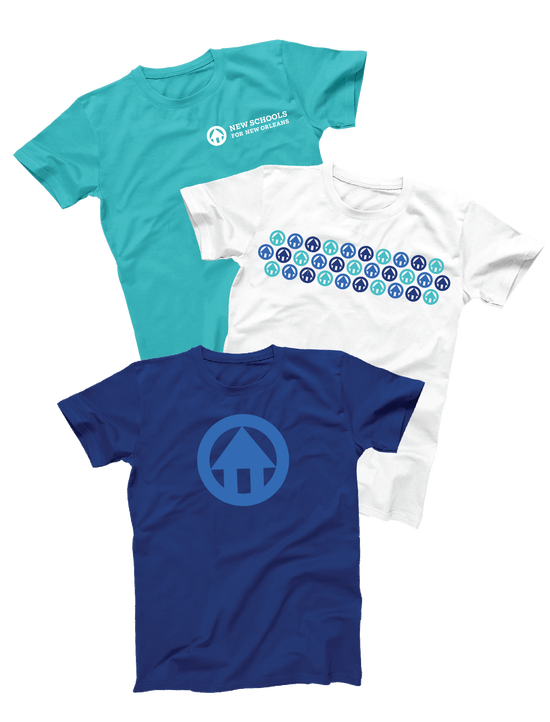 Sub-branded Initiatives
Part of NSNO's work includes creating targeted programs and initiatives to help grow and nurture the local talent pool of teachers and charter school executives. We created a suite of logos that are bold enough to stand on their own, but are also cohesive enough to present as a group.